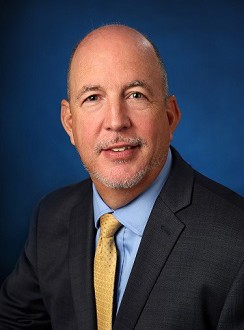 Liberty Bank announces Jay Gordon has returned to Resort Finance division
Liberty Bank announces Jay Gordon has returned to Resort Finance division
Charlottesville, VA and Middletown, CT; January 2016 — Wellington Financial, the exclusive Resort Finance lending correspondent for Liberty Bank, announced that Jason "Jay" Gordon has returned to Liberty's Resort Finance division as a vice president and senior resort finance officer. Gordon worked for the Bank from 1997 to 2007, primarily in the Resort Finance division.
"I missed the daily interaction with developers and resort staff," says Gordon. "During my past tenure at Liberty, I always respected the Bank's cadre of exceptional clients, my co-workers and our 'can-do' business philosophy. The team at Liberty is devoted to the industry. Resort Finance is one of our core products, beginning over 35 years ago. We've never slowed since, even during the downturn."
"We are pleased to have Jay return to the fold," says Sr. VP Don Peruta. "He'll be teamed with David Brede, Vice President, to manage and grow existing relationships, plus help identify and engage with new clients. Liberty is extremely interested in growing our timeshare loan portfolio and can offer very competitive terms for every type of loan from construction to receivables. Jay and David have a lot of resources with which to work."
Gordon describes Liberty as being heavily invested in the vacation ownership industry. "We were financing timeshare developers before I joined the first time and I'm sure we'll be committed to it long after we are all gone," adds Gordon.
"Timeshare is a very important part of Liberty Bank's structure," says Wellington Financial President Ron Goldberg. "The Board understands and appreciates the industry and respects its developer clients. It all makes for a very positive and forward-thinking atmosphere."
ABOUT LIBERTY BANK
Established in 1825, Liberty Bank, based in Middletown, Connecticut, is the state's oldest bank, with more than $4.5 billion in assets. Liberty Bank has been actively lending to the timeshare industry throughout the U.S. for over 35 consecutive years. The bank's commitment to superior service has resulted in lending relationships with some of the industry's largest and most successful developers. Member FDIC. Equal Housing Lender.
ABOUT WELLINGTON FINANCIAL
Wellington Financial is the exclusive Resort Finance lending correspondent for Liberty Bank and specializes in lending to developers of timeshare resorts, fractional resorts and retail land. Founded in 1981, the finance and service company offers a full range of products, including receivables hypothecation, purchase and conduit facilities; pre-sale and working capital lines of credit; acquisition, construction and renovation financing, as well as mezzanine and equity debt financing. President Ron Goldberg serves on the Board of Directors for the American Resort Development Association (ARDA).
Media Contact for Wellington Financial:
Sharon Scott, RRP
SharonINK PR & Marketing
310-923-1269; Sharon@SharonINK.com