Liberty Bank Leads Through COVID-19 Pandemic, Funds $400MM in 2020
Charlottesville, VA & Middletown, CT – March 2021: Wellington Financial, the exclusive Resort Finance correspondent for Liberty Bank, announced another strong year of lending to the vacation ownership industry. Since 1986, Liberty Bank has unwaveringly financed the timeshare industry through economic ups and downs. The COVID-19 pandemic, and resulting travel restrictions and shut-downs, greatly affected the vacation ownership industry, but one thing that didn't change was Liberty Bank's continued support of their customers' needs. In 2020, Liberty Bank funded over $400MM to its Resort Finance customers.
Liberty Bank's Resort Finance Division SVP, Donald Peruta says, "No one in the banking or timeshare industries could have envisioned the type of prolonged business interruption caused by the COVID-19 pandemic. However, we immediately talked to each of our customers and quickly provided flexibility so they could adapt their business practices to the rapidly changing environment."
In addition to working with existing customers to provide relief related to the pandemic, 2020 was a busy year for loan renewals and increases. By the time "Auld Lang Syne" was sung, Liberty Bank had closed $218MM in loan commitments for receivables, inventory, and HOA financing to its existing Resort Finance customers including AA VOI Acquisition-1, Bluegreen Vacations, Breckenridge Grand Vacations, Capital Vacations, Holiday Inn Club Vacations, and OLLAF 2020-1.
Despite the uncertainty caused by COVID-19, Liberty Bank didn't hesitate to continue pursuing new lending opportunities, either. "We had loans for new relationships that were in the midst of underwriting in March of 2020 and there wasn't much of a slow-down. We worked diligently through the chaos and finished the year with strong growth. For the year, Liberty Bank originated relationships totaling $223MM in loan commitments for receivables, inventory, and acquisitions to new customers" notes Wellington Financial President, Ron Goldberg.
Reflecting on a year unlike any other, Wellington Financial's Executive Vice President Shawn Brydge remarks, "2020 was a year that felt like a decade, and it was certainly a challenging time to be a lender in the hospitality space, but vacation ownership has proven to be resilient and adaptable time and time again. It's a testament to the quality product offered by our customers and everyone's desire to take a vacation. Since we were founded in 1981, vacation finance has been our focus. Since 1986, Liberty Bank has consistently financed the timeshare industry. Together since 1995, Liberty and Wellington are a formidable team with significant industry experience and institutional knowledge. That combination has served us extremely well through a multitude of economic booms and busts, and as a result, we've served our customers extremely well for 40 years."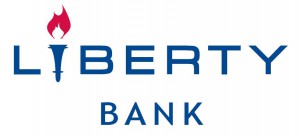 About Liberty Bank
Liberty Bank (www.Liberty-Bank.com) has been actively lending to the timeshare industry throughout the U.S. for over 36 consecutive years. The bank's commitment to superior service has resulted in lending relationships with some of the industry's largest and most successful developers. Established in 1825, Liberty Bank is one of the oldest and largest mutual banks in the country. With more than $7 billion in assets, Liberty has over 60 offices across Connecticut. As a full-service financial institution, Liberty offers consumer and commercial banking, cash management, home mortgages, business loans, insurance and investment services. Named 'Top Workplace' by the Hartford Courant every year since 2012, Liberty maintains a longstanding commitment to superior personal service and unparalleled community involvement. Member FDIC|Equal Housing Lender. Donald S. Peruta / dperuta@liberty-bank.com


About Wellington Financial
Wellington Financial (www.Wellington-Financial.com) is the exclusive Resort Finance lending correspondent for Liberty Bank and specializes in lending to developers of timeshare resorts, fractional resorts and retail land. Founded in 1981, the finance and service company offers a full range of products, including receivables hypothecation, purchase and conduit facilities; pre-sale and working capital lines of credit; acquisition, construction and renovation financing, as well as mezzanine and equity debt financing. President Ron Goldberg serves on the Board of Directors for the American Resort Development Association (ARDA). Ronald M. Goldberg / rgoldberg@wellington-financial.com
 Contact for Wellington Financial:
Shawn N. Brydge, RRP / Executive Vice President / 434-422-4952 / sbrydge@wellington-financial.com